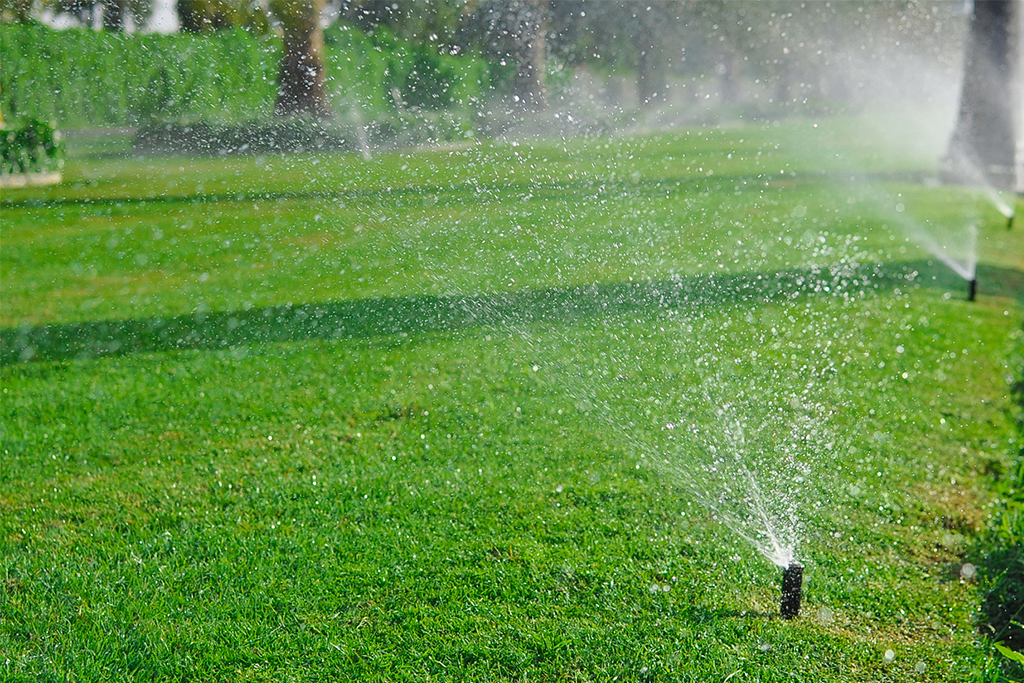 Michigan Landscape Professionals offers full service for your home irrigation system. We provide both start-up and shut-down services, repair services, and installation through our landscape department as part of a landscape design. Our experts are here to help get you up and running and keep your irrigation system performing optimally all season long!
Michigan Landscape Professionals is a full service irrigation company that specializes in spring startup, maintenance and winterization for both residential and commercial customers. Our qualified technicians have between 15 and 30 years of experience servicing, maintaining, and troubleshooting irrigation systems. We also have the experience to complete your irrigation repairs in a timely and efficient manner. Michigan Landscape Professionals' irrigation department prides itself on quality work and excellent customer service. We will not complete any work on your irrigation system without your consent and we are always respectful to you and your property.
We know your irrigation system is a huge investment toward the value of your home. Our commitment to our customers is making sure they understand and are able to operate their irrigation system. We can walk you through setting the timer, turning on and shutting off the waters supply, and how to get the most out of your irrigation system throughout the year. One of the most important steps in keeping your lawn and landscape looking great is a well-irrigated lawn.
Our typical service may look something like this:
Valve locating and repair
Finding leaks and repair
Sprinkler head repair
Controller repair
Call our office to receive a free quote for starting up or shutting down you irrigation system. Our office staff will be happy to help you and answer any questions that you may have.
What Our Clients Say
"Prior to contacting Michigan Landscape Professionals we had spoken with numerous other companies. We have a tricky site which in my mind meant we had the opportunity to do something really spectacular. As an Architectural designer myself, I have very high standards and am okay with thinking outside the box. After my initial meeting with Craig I finally felt like I had found someone who had a true eye for design. He was able to see the potential in the site and was willing to work with the landscape and not against it. His initial concept was so different than any others that we had seen and it was spectacular! The turn around for quotes and the breakdown of line items was impressive. The actual construction was much the same. Hugo and his crew were a power house! They worked like crazy and were absolutely meticulous with every detail. There were no shortcuts and they went the extra mile to make sure everything was done right. I was speechless at the end of the project. I am typically very good at visualizing design concepts considering that is my profession, but I had no idea how beautiful the final product was going to be. I truly could not have been more pleased with the entire experience. I would recommend Michigan Landscape Professionals to anyone who is looking for a one of a kind, impeccable product with a professional and timely process."
Kate R.

"We had multiple companies quote our job and decided on MLP...The crew were excellent and worked very hard to get our project completed in a timely manner. It was a big project so certain things had to be decided on the fly...They went above and beyond to ensure that our vision was realized.."
Andy M.

"I recently had some new landscaping designed and implemented by [Michigan Landscape Professionals]...[Rick's] design hit all the points I stressed in our initial walk through. The work began ahead of schedule and was executed magnificently by friendly skillful workers."
Benjamin E.

Previous
Next