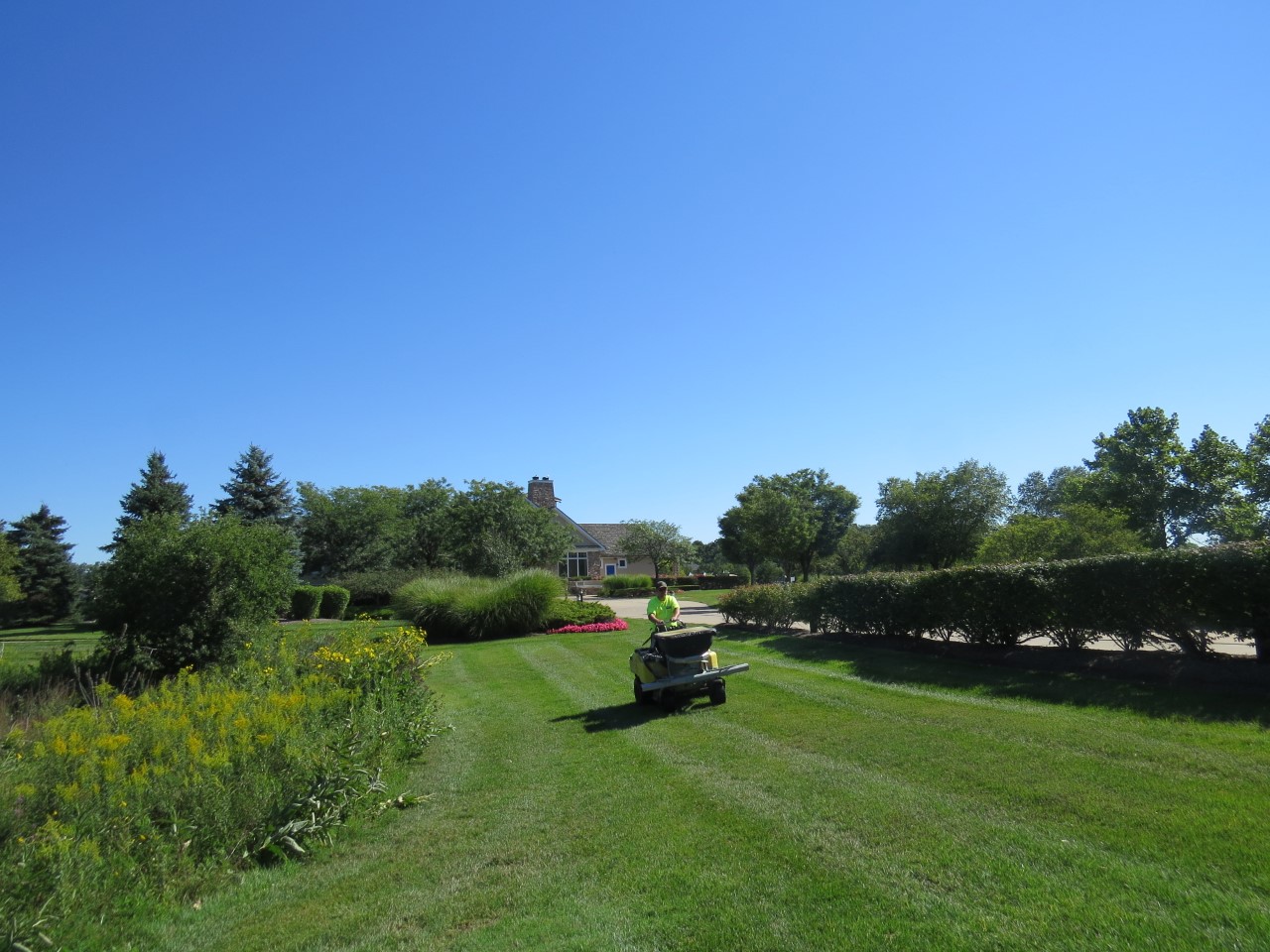 Along with regular fertilization, sometimes turf struggles and needs special care. When it comes to battling pests and disease specific lawn treatment can be critical. Each lawn is unique and with turf pests and disease, time can be of the essence; our Michigan certified fertilization technicians are all experts at diagnosing pests, weather-related issues, and disease. We use top-of-the-line products and will never recommend a turf treatment that you don't need.
Call today or fill out our form to get a free quote and set up your turf treatment program!
If you want to read more about other lawn issues, check out our blogs:
Summer Turf Care: Beat the Heat!
What Our Clients Say
"I recently had some new landscaping designed and implemented by [Michigan Landscape Professionals]...[Rick's] design hit all the points I stressed in our initial walk through. The work began ahead of schedule and was executed magnificently by friendly skillful workers."
Benjamin E.

"Amazing describes my yard transformation...crew went above and beyond, exceeding all of our expectations...they planted nearly 100 plants...the plants were in excellent condition and just the right size to give our yard a well-rounded look. I would definitely recommend MLP to my family and friends."
Linda S.

"We contracted with Michigan Landscape Professionals to execute on a design for complete Hardscape and full landscape installation. Our design was unique and had many levels of detail. Craig Fisher the Project Lead, walked through the build process with us and listened to everything we were requesting. He then built the quote and came back to us with terrific plant suggestions, some design modifications and a time line. The team that was charged with this significant project was a four man crew. Immediately on day one, it was evident that these gentlemen were indeed highly skilled professionals whose attention to detail was inspiring. Most days this crew arrived on the site and began working by 8:30AM and continued until 8:00PM - everyday until the project was completed. Along the way, we had several adjustments on the fly and they just went with the flow. Each night as they began wrapping up the job site, our property was left clean and in order despite the massive amount of construction materials and equipment. They even blew off the vehicles in the street that got covered with brick dust. Remarkable. The level of communication from the project manager(s) was exceptional. We were called daily for updates on material arrival, scope of the project for the day, changes to the cost due to additions etc. Again, exceptional. If you are planning a landscaping project, irrespective of the size, I would highly recommend calling this firm for their expertise. You will not regret your decision."
Peggy L.

"Very happy with the craftsmanship in our 2 pergolas that were installed. Also very happy with the landscaping that was done both in our front and back yard..It was a pleasure working with the team and the company was professional, personable, on time, addressed all our concerns, and cleaned up nicely when completed. After all's been said and done a very satisfied customer."
Sam

Previous
Next